Recommended Reading
BOOKS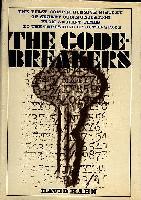 D. Kahn, The Codebreakers; The Story of Secret Writing, Macmillan Publishing CO., INC.
[The Comprehensive History of Secret Communication from Ancient to the Modern Times. A generation of cryptographers was raised by reading this book. A great history book, modern advances are not covered.]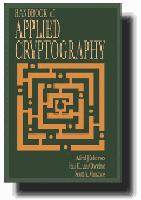 Handbook of Applied Cryptography (On-line!)
[A very concise book. Both for newbies and professionals. Chapter 1 has some relevance to our first lecture. Chapter 2 provides very useful "Mathematical Background". Chapter 7 a very fast run through "Block Ciphers".]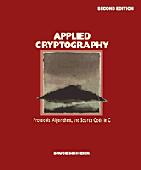 Applied Cryptography (our library has one copy of this book)
[A good reference book on all aspects of encryption primitives and their applications. Many modern ciphers are described and references to their analysis are given. It does not cover the simple classical ciphers and their analysis.]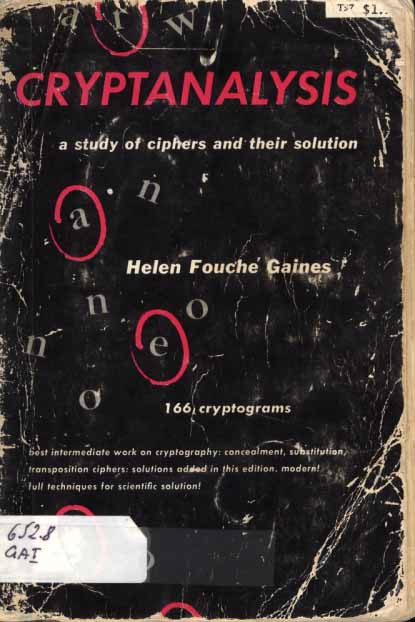 Helen Fouche Gaines, Cryptanalysis, a study of ciphers and their solution,
Dover Publications, Inc. New York, 1956.
[A great book on cryptanalysis of classical ciphers.]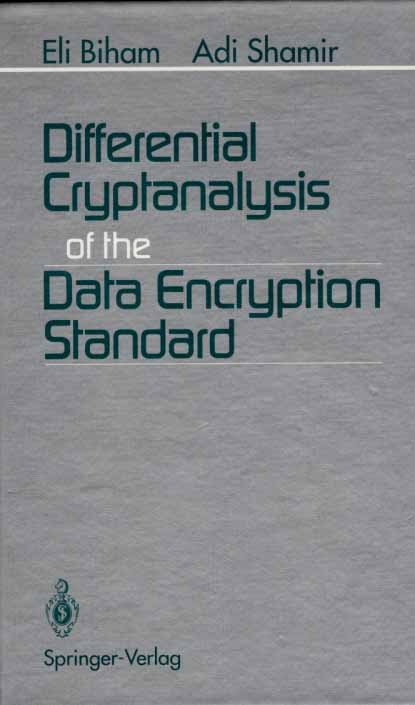 Eli Biham, Adi Shamir, Differential Cryptanalysis of the Data Encryption Standard, Springer-Verlag, 1993. Older version online!
[A table book of cryptanalyst. Development of the method of differential cryptanalysis and its application to DES and other ciphers.]

MAIN REFERENCES
Marian Rejewski "Mathematical Solution of the Enigma Cipher", Cryptologia, Vol.VI, No.1, 1982.
Claude Shannon, "Theory of Secrecy Systems", Bell Systems Technical J., Vol 28, pp. 656-715, October 1949.
H.Feistel, W.A.Notz, J.L. Smith, "Cryptographic Techniques for Machine to Machine Data Communications", RC 3663 (#16560), December 27, 1971, Communications, IBM T.J.Watson RC. (Popular version in: Horst Feistel, "Cryptography and Computer Privacy", Scientific American, Vol. 228, No.5 , 1973.)
Philippe Flajolet, Andrew Odlyzko, "Random Mapping Statistics", Lecture Notes in Computer Science 434, EUROCRYPT'89, pp.329-354,1989.
Martin Hellman, "A Cryptanalytic Time-Memory Trade-Off", IEEE Transactions on Information Theory, Vol. IT-26, No.4, July 1980.
Don Coppersmith, "The Data Encryption Standard and its Strength Against Attacks", IBM Journal of Research and Development, vol. 38, no. 3, p. 243-50, May 1994.
Eli Biham, Adi Shamir, "Differential Cryptanalysis of the Full 16-Round DES",Proceedings of Crypto'92, LNCS 740.
Mitsuru Matsui, "Linear Cryptanalysis Method of DES Cipher", Eurocrypt'93, LNCS 765, pp.386-397, Springer-Verlag 1994.

Advanced Reading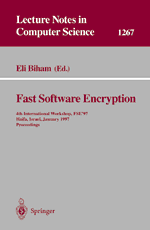 ...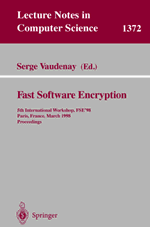 Proceedings of Crypto conferences and workshops (On-line!) in Springer LNCS series.